Trivia for DiamondKay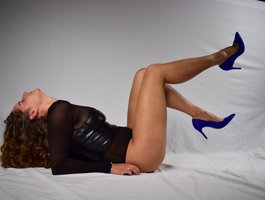 I'm DiamondKay!
Cute female saying what's up!
I have the whole package baby! I'm an eye-catching 25 years old, 5'7" - 5'9" [170cm - 175cm] tall and only 160 - 180 lbs [70 - 80 kg] kg! I'll be thinking about you touching me for hours. I'll get on my knees for you sexy thing. I won't need to English. Muffle my face in your center.
I'm feeling so hot right now. Oh, baby. Oh, I'm on fire.
Sex: female
Height: 5'7" - 5'9" [170cm - 175cm]
Age: 25
Eye Color: Blue
Weight: 160 - 180 lbs [70 - 80 kg]
Ethnicity: White/Caucasian
Hair Color: Blonde